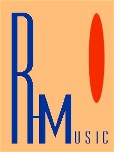 Music






Creative


Home | Help | Contact Us | Useful Links | Terms of Use | MP3 Archive
Created by Richard Hill and Chris Barber

An Innovative Concept for Concert Hall or Theatrical Production

The concept of 'Symphony of Jazz' is a natural development from a series of successful and exciting televised orchestral jazz concerts which started by invitation in 1986, behind the Berlin Wall at the Palast der Republik, East Berlin.

Composer Richard Hill and jazz band leader Chris Barber had long thought that amongst the many multi-ethnic contributions which led to the birth of jazz, the European symphonic heritage was one which could be explored further. Successful premier concerts in Berlin were rapturously received and in response to demand many such orchestral jazz concerts, mainly featuring the Chris Barber Jazz & Blues Band, have now been performed all over Europe to audiences of all ages.

Orchestras who have performed the Symphony of Jazz repertoire include:- Aalborg Symphony, Denmark: BBC Concert Orchestra: Bonn Philharmonic: City of Birmingham Symphony Orchestra: Corinthian Orchestra: Grosse Rundfunkorchester Berlin: Hamburger Sinfonica Landesorchester: London Symphony Orchestra: National Youth Orchestra of Bulgaria: Odense Symfoniorkester: Performing Arts Symphony Orchestra: Philharmonische Orchester Nurnberg: Philharmonisches Orchester Der Stadt Ulm: South Jutland Symphony, Denmark: Sudwestfalische Philharmonie.

Click button below for full details of Symphony of Jazz Repertoire...

(Includes scores and parts for hire details plus MP3 samples.)

With its new and original approach to the well known classic tunes of New Orleans jazz, its use of contemporary, more serious compositions and with its irresistible visual excitement, a 'Symphony of Jazz' concert is both an orchestral treat and a joyful celebration of a unique 'world music' whose influence has so dominated the evolution of popular song and dance.

Individual works from 'Symphony of Jazz' have also been performed as part of normal concert repertoire by many orchestras. Most of the works can be performed without a jazz band if preferred. There is an immediacy of enjoyment in the performance of this music and the repertoire offers ideal programme choices for all orchestras, whether professional, amateur, student or school.

| | |
| --- | --- |
| | Scores and parts for all the individual works in the 'Symphony of Jazz' orchestral repertoire and for 'Images from Kubla Khan' may be hired from United Music Publishers Ltd., 33, Lea Road, Waltham Abbey, Essex EN9 1ES. United Kingdom. Tel: 0044 [0] 1992 703110 Fax: 0044 [0] 1992 703189 E-mail hire@ump.co.uk |

On our scores and parts page you will find full instructions on how to obtain quotes for hire material, hire@ump.co.uk, or sale material, retail@ump.co.uk, and you can also link directly to the Hire Library page at United Music Publishers Limited.

Designs for the Symphony of Jazz project are the copyright of Gabrielle Uncles.
Home | Help | Contact Us | Useful Links | Terms of Use | MP3 Archive
Copyright ©2012 Richard Hill. Site design by Paul Hill.